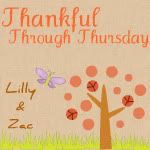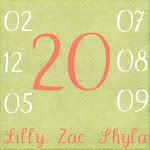 Oh. My. Gosh.
It is the 20th. AND Thursday.
But that's not all... it is an even extra special 20th because today... ladies and gentlemen... is SHYLA MAY'S FIRST BIRTHDAY!
Happy Happy Birthday Shyla! And, happy baby-birthday to Kendra and Stevie, who have embraced parenthood absolutely amazingly. You guys are inspirational (and sleep deprived... sorry!) parents.
Love you all!